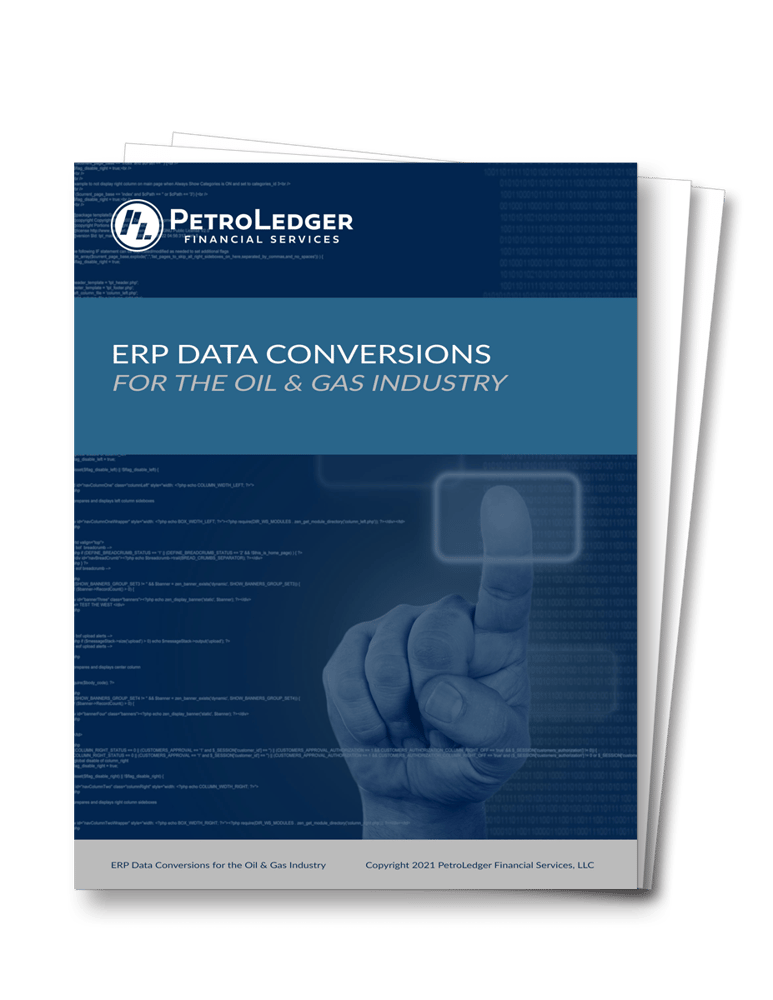 ERP DATA CONVERSIONS FOR THE OIL & GAS INDUSTRY
Let's face it: the software you were using in the past may be lacking in functionality, but software data conversions can be a painful, time-consuming, and frequently expensive process. They are also an absolute necessity. In this whitepaper, you can learn about the most common data conversion problems you are likely to encounter, the two types of data conversions, and the various technological solutions available to you.
ERP DATA CONVERSIONS: FULL DETAIL VS MASTER FILE
Discover which type of data conversion is right for you by watching our 2-Minute Training video explaining the difference between Full detail vs Master File conversions.